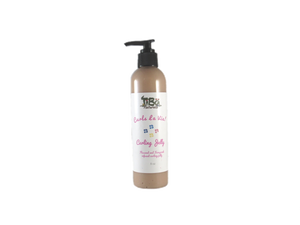 TiBa Naturals
Curls La Vie!
Regular price
$16.00
$0.00
Unit price
per
To obtain maximum POPPAGE on type 4 hair, this is the product for the job! Let's be real! Wash and go's are usually a no go with type 4 for hair. This curling jelly is infused with flaxseeds and fenugreek to enhance the curl pattern and hold the curls in place for a longer lasting wash and go. Also works wonders in achieving sleek edges when putting your hair in a puff/ponytail. GREAT FOR ALL HAIR TYPES!
Deionized water infused with flaxseeds and fenugreek, hibiscus flower extract, bamboo extract, glycerin, castor oil, shea nut olein, sunflower oil, fragrance, optiphen (natural preservative), and xanthan gum
Curls La Vie
Love this produce, have great definition for my curls, love your products also the moisturizing products as well.
Great product
Great product smells wonderful defined my curls and left my hair moisturized
Ms
Love thetdefinition given and my wash and go...it lasted 5 DAYS!!!! and then I was STILL able to style it afterwards...so i literally pushed it out to an entire week of moisturized definition!!! Not sticky...not greasy...this product most certainly exceeded my expectations!!
---